Varaschin Bivacco Gazebo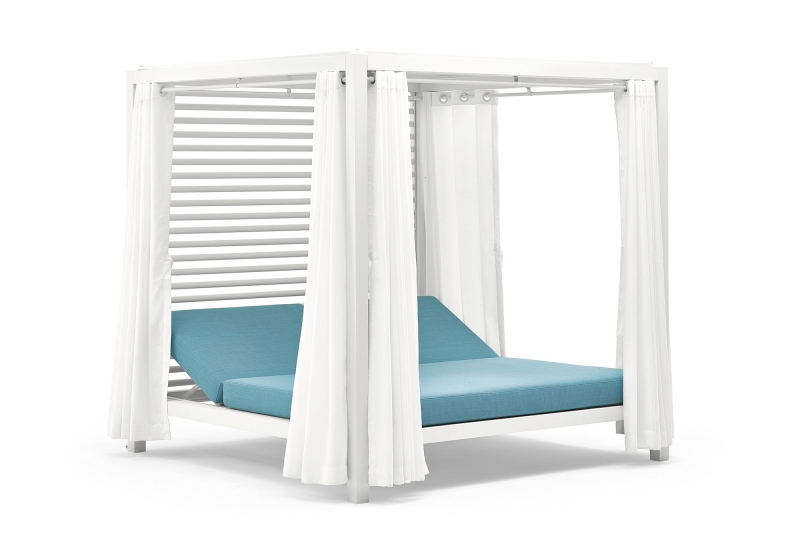 Category: Outdoor > Furniture
Whether on the beach, in the garden or by the pool, Bivacco gazebo allows you to enjoy a whole day outdoors, sheltering from the sun in the hottest hours. The white aluminum structure is equipped with awnings on three sides and a sun canopy. The backrests of the seats are independent and reclining, to guarantee everyone their own comfort.
Widely used for contract environments, the Bivacco gazebo is also chosen to furnish domestic outdoor spaces.
Suitable for residential and contract outdoor furniture and for marine areas.
Materials:
White powder coated aluminum structure, complete with curtains on three sides and upper roof.
Seat mattress in Dryfeel® open cell foam, suitable for outdoor use, removable, with two independent and reclining backs.
Weatherproof and sunlight resistant structure.
Finishes:
Upholstery available in the different categories of Varaschin outdoor fabrics.
DIMENSIONS (mm):
2000 x 2000 x 2000
Price upon request
Contact us
to purchase or find out more