Cattelan Italia Gordon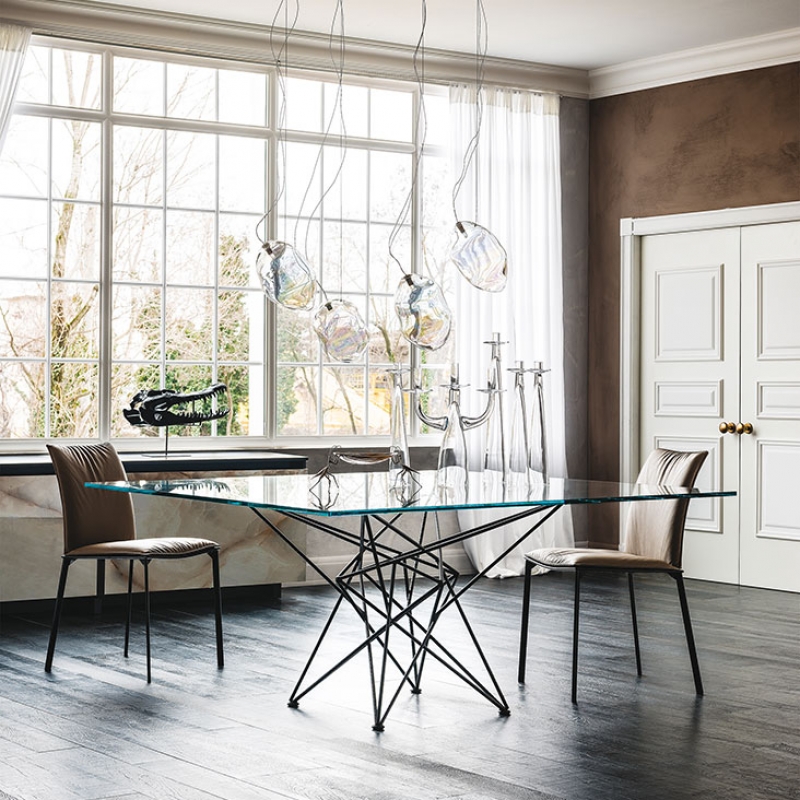 Category: Dining room > Tables
The Gordon table with transparent varnished metal base in titanium, white, black, or graphite embossed lacquered steel.
Top in 15mm clear, extra clear or extra clear glass with reversed bevelled edges (rectangular version) or only bevelled (round version).
Glass top 12mm on 1820x900 and 2000x1060mm versions.
The top is laid on the base.
Designed by Girogio Cattelan
DIMENSIONS (MM):
Round - With a choice of Clear glass, Extra clear glass, Bevelled extra clear glass
1400x750
1600x750
1800x750
Square - With a choice of Clear glass and Extra clear glass
1400x1400
1500x1500
Rectangular - With a choice of Clear glass and Extra clear glass
1820x900
2000x1000
2000x1060
2400x1000
3000x1000
With a choice of Clear glass, Extra clear glass and Bevelled extra clear glass
3000x1200
Shaped - With a choice of Clear glass and Extra clear glass
2000x1200
2400x1200
3000x1200
From £1,325.00
Contact us
to purchase or find out more