Bree's New World Twinny - FenixNTM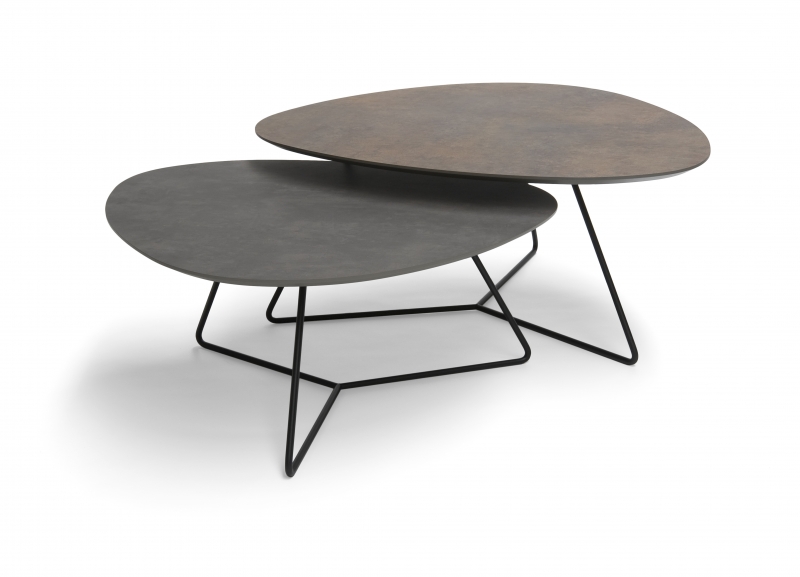 Category: Living room > Tables - Coffee
A trendy and distinctive range of coffee tables. Perfect for any (modern) interior.
If you are fond of round contours this is the table for you.
Top comes in a range of styles: Desktop (22mm), FenixNTM (20mm), HPL Plastica (20mm) or wood veneer (20mm)
Frame is in black powder coated or stainless steel
A range of finishes available:
Desktop: mushroom or black
FenixNTM: 0029 Bianco Malé, 0718 Taupe, 0720 Nero Ingo, 0724 Grigio Bromo or 0749 Cacao Orinoco.
HPL Plastica: agate grey 0027 GA, alu grey 0026 GA or bronze 0794 GA
Wood veneer: oak or walnut
DIMENSIONS (mm) of sequentially the large and small table of the Twinny:
955/870x858/781x370/320
From £1,250.00
Contact us
to purchase or find out more