Bonaldo Obel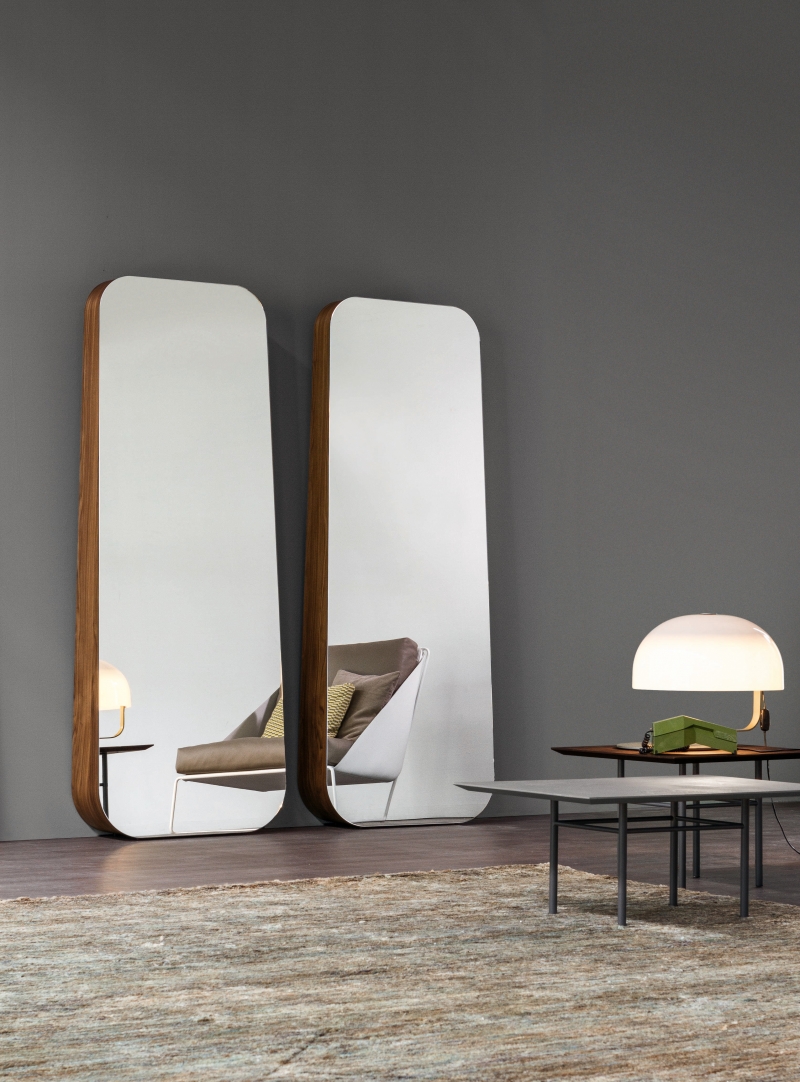 Category: Accessories > Mirrors
Obel is an important wall mirror that, thanks to its large reflective surface, allows the individual to play the starring role.
The trapezoidal shape, consisting of a thin structure with blunt contours, has a wider thickness at the base, a narrower one at the top, giving movement to the whole. The wooden structure, which gives the mirror volume and richness, is available in three finishes: American walnut, natural ash-wood, grey ash-wood. Obel's important size, as well as the rounded and sinuous profile, ensure a spectacular result, of great impact.
Its monolithic presence, pure and slender, is able to multiply and decorate any space with lightness and sophistication: this is when usefulness is in perfect agreement with beauty.
DIMENSIONS (mm):
750x210x1880
From £1,095.00
Contact us
to purchase or find out more